Marketing & Communications Manager
Hi there, do you need help or new ideas for your marketing content? I do multi-channel content creation, strategies, and FI-EN-FI translations. Marketing communication workshops or social media training is also part of my expertise. I'll gladly help your team get into a content creation routine that will lead to results. 
Improving communication (both internal and external) and succeeding in remote teamwork are professionally important missions for me. Also, ethical marketing and communications, well-being and sports are topics close to my heart. I completed my postgraduate degree, a Master's in Educational Leadership while working at Wannado Marketing. I mainly studied remote leadership, remote communication and teamwork as well as motivation.
Contact me if you need a versatile and idea-rich content marketer or help navigating through digital marketing channels! 
Diverse marketing and content expert, with experience in multiple channels.
Experience in international and multicultural work environments and in team leadership
Entrepreneurship and commercial understanding combined with a caring attitude and values – works with a full heart!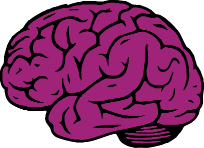 Ei hätää – ei tarvitse tietää! Ota meihin yhteyttä ja me valitsemme juuri sinun tarpeisiisi sopivan superassarin tai asiantuntijan!