Content and Illustrations #SuperAssistant
My education in art strongly focused on communication, so I analyze, interpret, explain and inform with words and images. I believe that communication should always work flawlessly.
My artistic skills are in character design, cartoons, historical art from ukiyoe to medieval wooden drawings, underground themes such as punk and steampunk, tattoos, and storytelling. I can also do simple animations with my colleague Matias.
Among other things I can make you cover arts, posters, prints, shirt pictures, pins, post cards, stickers and cool chevrons. In America, there is a satisfied punk band whose fans are wearing my drawings. Wannado's illustrations are my handiwork.
My specialty is Japanese knowledge. I travel regularly to the country.
In my free time I write and illustrate cartoons, I am a Billy Idol fan, I strive to live like Anita Moorjani and I own maybe the biggest sticker collection in Finland.
My mottos are: "Live your life fearlessly" and "Be true to yourself. Your soul is the true captain".
An experienced communicator who writes blogs, customer surveys, stories and love letters in Finnish and English
Illustrated all of Wannado's drawings
Illustrates prints, web pages, cartoons, book covers and everything else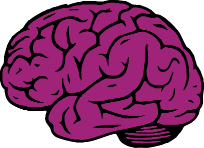 Ei hätää – ei tarvitse tietää! Ota meihin yhteyttä ja me valitsemme juuri sinun tarpeisiisi sopivan superassarin tai asiantuntijan!