Marketing Technology #SuperAssistant
If your website has a pixel that needs fixing or there isn't one yet, I'll take over the entire project and guide you through all the steps – even the ones you didn't even know existed. But don't worry, you're in good hands!
My first profession is a goldsmith but most of my work history is in the field of trade as a manager and director as well as in procurement as an assistant and buyer. By coincidence, I got to know the IT industry in 2017 and participated in the first Mimmit Koodaa launch, which gave me enthusiasm and faith in utilizing my skills and qualities in the industry. I went on study leave in 2018 and started to study coding at Helsinki Business College. I stayed on that path, and now I work for Wannado alongside running my own company.
The basis of my skills is WordPress and WooCommerce. I do my magic both by coding and using different page builders – depending on the project and wishes. On the coding side, my strengths so far are HTML, CSS, Bootstrap, JavaScript, and PHP, and my next goal is to master React.
My extensive experience in customer service, project management, and sales and people management combined with WordPress know-how is a rare treat. You can taste it in our future projects. I have a strong visual eye, which I use in website projects and graphic work. I also have experience as a class teacher and in WordPress training. I am spontaneous, approachable, talkative, and lively like a Karelian, but also meticulous and conscientious in my work. I cultivate bad humor and love unintentional situational comedy more than anything!
My free time is filled with renovating my house and doing a little tinkering. DIY and recycling are close to my heart! In winter, we go skiing with the whole family and during summertime, I grow everything from ground artichokes to chilies in the utility garden and greenhouse. Concrete and physical activity is the best counterbalance for challenging brain work. I mostly work in Lahti where my home and family are, but you can also find me on the west coast or near the eastern border.
Solid experience in customer service, project management, and sales and people management.
WordPress expertise with a visual eye.
The ability to speak both the coder's and the client's language, so you don't need to understand jargon with me!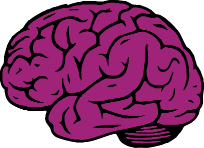 Ei hätää – ei tarvitse tietää! Ota meihin yhteyttä ja me valitsemme juuri sinun tarpeisiisi sopivan superassarin tai asiantuntijan!