Digital marketing Specialist & Social Media
I am an ambitious marketer who is a highly creative individual. My philosophy is that introducing new perspectives and techniques provides businesses with the opportunity to evolve and grow. My goal is to stay ahead of trends and changes to gain a competitive advantage over my competitors.
I have identified innovative ways to solve problems and improve business processes. Observing, being inspired, and being determined are the foundations of success. 🎯
I have seen the world and worked in marketing and project management for several years. I have been involved in many successful projects, and my success has been influenced by skills such as brand development, strategic planning, and content marketing.
I am a collaborative team player who always looks for opportunities to provide valuable insights. With these qualities, I can help companies improve their processes and increase their revenue. 📈
As a forward-thinking professional with experience in project management, I am confident that I can provide valuable contributions to your company. ➕➕➕
💎 Over 3 years of marketing experience
💎 Over 3 years of sales and customer service experience
💛 Project and event management
💚 SEO and SEM
💙 Social media
💜 Content creation and graphic design
🤎 Email marketing
❤️ Advertising
👨🏼‍🎓 2 degrees (1. BSHM 2. IBM)
🗣️ Finnish/English/Russian/Portuguese
Innovative and creative thinking
Internationalism & Languages
Observation & Strategizing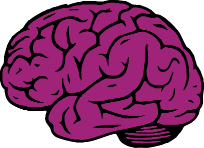 Ei hätää – ei tarvitse tietää! Ota meihin yhteyttä ja me valitsemme juuri sinun tarpeisiisi sopivan superassarin tai asiantuntijan!