Marketing & Communications Manager, marketing team lead
I work mainly from the UK, where I live in Bury St Edmunds in Suffolk. I have international working experience – I lived and worked four years in Namibia in southern Africa. In Namibia, I worked in marketing and also did communications and content creation as a freelancer for a larger clientele. I also ran a successful photography and filming company on the side.
Leading remote teams, international cooperation, and improving communication (both internal and external) are professionally important missions for me. Also, ethical marketing and sustainability are topics close to my heart. Besides working full time, I'm also studying for my postgraduate degree, Master's in Educational Leadership. I have especially studied topics in remote leadership and remote teamwork as well as motivation.
Contact me if you need a versatile and idea rich content marketer or international help with, for example, translations or multilingual content creation!
Diverse marketing and content expert, with experience in multiple channels.
Experience in international and multicultural work environments and in team leadership
Entrepreneurship and commercial understanding combined with a caring attitude – works with a full heart!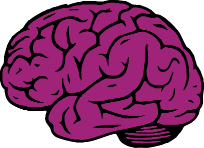 Ei hätää – ei tarvitse tietää! Ota meihin yhteyttä ja me valitsemme juuri sinun tarpeisiisi sopivan superassarin tai asiantuntijan!