COO, Co-founder, finance, people
My first senior post was 15 years ago, and I've worked in management around ten years. In the mean time, I've taken care of accounting at an international public company. I studied a Master's Degree in the University of Helsinki, and by the time I graduated, I already had three companies. Things happen.
I don't believe in the old fashioned working culture, where bosses breathe down their workers' neck, watching their every move.  Intimidation at work should be dead by now. I believe that every worker has their own area that they love and will do their best at. To find that area we need to look at the bigger picture; the work needs to be challenging enough, the worker has to have enough freedom, the right equipment and a chance to develop themselves and affect their own work. I also make sure our workers get enough rest and free time – we seek the best balance between work and private life for everyone. It makes this work extremely interesting, rewarding and instructive.
We work in a new way and we want to be the best at it. And we are.
We are the pioneers in the new working culture.
First-class organizing skills
Sees and understands the bigger picture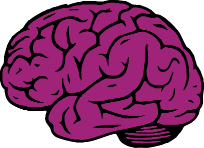 Ei hätää – ei tarvitse tietää! Ota meihin yhteyttä ja me valitsemme juuri sinun tarpeisiisi sopivan superassarin tai asiantuntijan!