Do you wish to work with a #SuperAssistant? Give feedback? Request an offer? Or ask us anything else?
Leave us a message and we will get back to you the next working day the latest.
We store contact information in accordance with GDPR and use it to tell you more about our services. Read our Privacy Policy.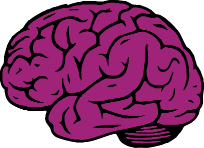 How does it work, what does it cost, do you have the skills I need. Well, our simple answer is yes, things will run smoothly and there will be help available with an affordable price.
Looking for the guilty ones?
The guilty ones a.k.a. the people in charge at Wannado will make sure that you will get the right person for your needs and that things run smoothly. The guilty ones also take part in inhouse development and run the daily processes. Pros and cons for them!
Wannado Oy
Taivaskalliontie 4 B
00600 Helsinki, Finland
Wannado Superassistants S.L.
Avenida de los Boliches 15 Local 4-8 (entresuelo)
29640 Fuengirola, Spain
Wannado Oy
c/o Innovation Home
Finlaysoninkuja 21 A
33210 Tampere, Finland
Wannado Oy
c/o Le Park
Via Gincarlo Sismondi 50
20133 Milan, Italy 
Wannado Oy
c/o Njetwork Inn
Isokatu 56 
90100 Oulu, Finland
Operator:
OP-Pohjola-ryhmä
(OKOYFIHH)
E-invoice address:
FI3757904320007656
Wannado Oy
2418955-7
Wannado Superassistants S.L. B93649119