Wannado is on a mission to save businesses from the headache of operational chaos. Everything we do is guided by our values: freedom, transparency and growth.

All your marketing, sales, customer service, and admin needs covered as a service. It's like having your very own superhero squad, but for business!

Calling all growth-minded small and medium-sized businesses, in-house managers, and agencies within comms & marketing. 

Simple! To make entrepreneurship a delightful experience, work-life a flexible dream, and outsourcing a profitable venture. 
Long, long time ago in cold Helsinki
For over a decade now, we've been swinging our way through all sorts of business situations and tasks for a broad clientele. It all began with two fed-up serial entrepreneurs crossing paths in the midst of a dark Finnish winter. As you can imagine, things got interesting from there!
2011

Viitala & Degerholm decide to establish an assistant and promotional agency, which is named Wannado. The name reflects the company's philosophy and attitude of "can do."

2017

We got our first Growth company -badge from Kauppalehti magazine! Our growth has been mostly through word-of-mouth. It's like they say, good buzz travels far!

2018

It's raining cats and dogs in Helsinki. No problemo! Wannado sets up a company in Spain and starts providing services in B2B sales. In no time, the operations expand to outsourced customer service.

2019

The reputation as a remote work pioneer and employer of digital nomads' spreads. The team consists of 30 employees in five different countries, and more are on the way.

2021

Wannado hits the big 500 customer milestone! Some of our awesome clients join us to celebrate at our 10-year gala in Fuengirola, Spain.

2022

The magical turnover of 2 million euros is achieved! While Finland braces for recession, Wannado is sharpening its internationalization strategy.

2023

Wannado's dream team heads to the US West Coast to explore business opportunities. Result? A local company is set up in the US.
What a cliffhanger! The future is open, but Wannado continues to grow with the same guiding principles: cooperation with our customers, partners, and an incredibly talented team. We always seek win-win situations and synergies with like-minded doers.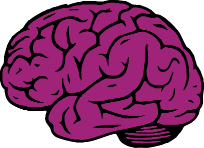 We are a problem solving agency for companies and a dream employer for digital nomads.
We're always on the lookout for new talents in different phases of their career. Our clients' situations vary and the need for your know-how might appear any day. So spill the beans, what are you good at and love doing? We're all ears. Attach your salary request, preferred working country and whether you are wish to work as a contractor or an employee.
Tarvetta heti #SuperAssarille?
Jätä yhteydenottopyyntö. Yhteistyö voidaan aloittaa vaikka saman tien!