Team Leader, Sales Coach & Sales #SuperAssistant
I am a sales and customer service professional living in Fuengirola. I help customers with all their needs. I also currently work as a Team Leader and Sales Coach. My strength has always been the ability to step into the customer's shoes. It doesn't matter what kind of person is on the other end because I can do business with all kinds of people – which of course translates into sales. I can easily take up new tasks and I get things done. I have a BBA degree, so international business and sales are close to my heart. I can work in English, and also have everyday conversations in Swedish, Spanish, and German.
I have a kindergarten teacher's education, and in Finland as a preschool teacher, I helped preschoolers into the school world.
In Spain, I have worked with sales and customer service, as well as commercial customer service. I have experience from both the consumer and business side, as a salesperson as well as a sales coach and team leader.
As an employee, I am hardworking, persistent, and ambitious. The promises given to the customer are THE thing, so I take care of the customer's affairs with a friendly approach and manage the sales at the same time. I am not afraid of challenging tasks, on the contrary, there must be a challenge at work.
Comprehensive language skills
Ability to see the big picture
Persistent salesperson who keeps on trying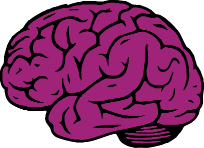 Ei hätää – ei tarvitse tietää! Ota meihin yhteyttä ja me valitsemme juuri sinun tarpeisiisi sopivan superassarin tai asiantuntijan!